Portugal D7 Visa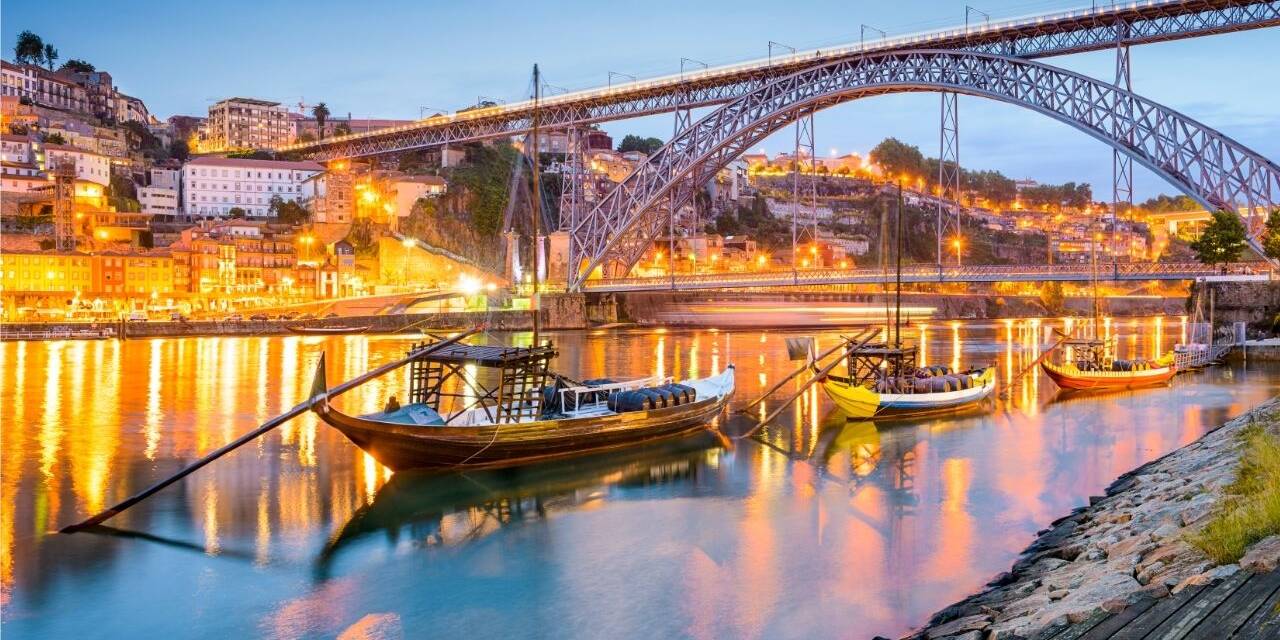 1.               
What is the D7 visa?
The Portuguese government introduced a special type of visa in 2007: the D7 Visa.  It is also known as Retirement Visa or Passive Income Visa.
This residence visa allows any non-EU/EEA/Swiss citizen who has a reasonable net regular passive income to apply for residency in Portugal. This income can be from pensions, transferable equity, real estate, intellectual property, or financial investment.
The minimum required value to be eligible for this visa is a yearly income of €8,460, plus 50 percent of this amount for the spouse and 30 percent for each dependent child. This is regardless of the person's country of origin.
This visa allows you and your family legal residence in Portugal. It is intended to attract retirees and those living on passive income to reside in Portugal in an effort to boost the economy. Additionally, holders of this visa are not precluded from having a professional activity in Portugal.
You can apply for the D7 visa at the Portuguese consulate through a series of residence applications. After you have your visa, your immediate family also becomes entitled to a residence permit there under the family reunification regulations.
Additionally, this visa allows you to travel through the Schengen zone Visa-Free as it is registered with the Schengen Information system.
Benefits of the Passive Income D7 Visa in Portugal
High-Mobility
The D7 visa allows you visa-free entry and circulation through the Schengen Area.
Permanent Residency and Eventual Citizenship
Once you have the D7 visa you are allowed to obtain a residence permit in Portugal for one year. After that, you can renew for two years successively.
After five years of legal residency, you may apply for permanent residency. You can also apply to become a Portuguese National through naturalization. However, to be naturalized in Portugal you'll have to pass a Portuguese language test.
Resident's Rights in Portugal
Once you become a resident in Portugal you become entitled to certain benefits offered by the state. These benefits include:
§  Access to the National Health Service Care
§  Access to the National Education Service and school in Portugal
§  Conducting any professional activity as an independent professional
§  Access and protection from the Portuguese Law and Legal System
§  Access to Vocational Schooling in Portugal
Family Reunification
Once you have the D7 visa your family is entitled to join you in Portugal. You'll need to request family reunification in SEF. You'll have to legally prove your relationship to all and any members of your family whom you wish to include under this program.
The following is the list of family members that may qualify for family reunification under the D7 visa:
§  Your spouse or partner
§  Your children under 18 years of age, or incapacitated children of the couple or of one of their spouses/partners
§  Children over 18 years of age who are dependent on you or your spouse. This means that they are single and studying in an educational establishment
§  Your parents or your spouse/partner's parents, as long as they are dependent on you
§  You minor siblings
Option to Become an NHR Resident
Portugal has a special tax program known as NHR(non-habitual resident). Under this program, you are exempt from or pay very little taxes on any foreign-sources income.
Portugal D7 Visa Requirements: Eligibility Criteria
There is a set of criteria to be eligible for Portugal D7 Visa. You can apply for D7 visa Portugal if you:
§  Are a non-EU national,
§  Have the funds to support yourself during your stay in Portugal,
§  Have a clean criminal record,
§  Can show a residence address in Portugal,
§  Are able to spend at least 16 months in Portugal during the first 2-year period.
Application Process for the D7 Visa
Step1: Acquiring a NIF Number and Opening a Bank Account
The first thing you will need to do before any legal procedures in Portugal is to obtain a NIF number. This number is your legal taxation number and it allows you to carry out fiscal activities in the country. You can have a power of attorney obtain that number for you without the need to enter Portugal.
After you acquire the NIF number you need to open a bank account in Portugal, which can also be done remotely.
↓
Step 2: Securing Your Accommodation
As part of the d7 visa application process, you will need to secure adequate accommodation in Portugal. You can do this by renting or buying property there.
↓
Step 3: D7 Visa Application at the Portuguese Consulate
You will need to apply online for an appointment at the Portuguese consulate in your current region. The exact required documents can change between regions. In most cases you will need the following documents:
§  A passport valid for at least six months after the expiry date of the Portugal passive income visa
§  Two recent colored passport-sized photos
§  A declaration outlining reasons for obtaining Portuguese residency
§  Health insurance policy which provides coverage in Portugal
§  Alternatively, you can offer an affidavit stating that you will acquire health insurance in Portugal within 90 days of arriving there
§  Criminal record certificate
§  Travel insurance
§  Evidence of having accommodation in Portugal. This could be a title deed, rental agreement, or property loan agreement
§  Proof of sufficient finances available to the applicant in Portugal
§  Proof of having a reasonable net regular passive income
§  To be eligible you must prove that you have pensions or income amounting for 12 months: €8,460 for the applicant, plus 50 percent of this amount for your spouse and 30 percent for each dependent child.
↓
Step 4: Applying for a Residence Permit in Portugal
If you wish to apply for the D7 passive income resident permit then you need to enter Portugal with the D7 visa after the steps mentioned above. The special visa allows you a maximum of two entries and to live in Portugal for up to 4 months. During those four months, you'll need to enter Portugal and apply for a residence permit.
To apply for a resident permit, you'll need the following documents:
§  Your passport which contains the D7 visa issued by the Portuguese consulate in your region
§  Proof of accommodation (the same one you submitted to the Portuguese consulate)
§  Proof of sufficient financial means (the same one you submitted to the Portuguese consulate)
§  Health insurance policy in case you acquired it in Portugal
In general, it's a smart idea to consult a professional as the bureaucratic system can be a bit complicated, you can always contact us with all your questions.
The Time Frame of D7 Visa and Residence Permit
Acquiring all of the documents will usually take about a month. We highly recommend that you hire a specialist to help you collect all the required documents, otherwise it might take you months just to find the right ones.
As for the Consulate and the Visa Application Center,  the procedure can take up to 60 days to be ready. That is, of course, in the case that all the correct documents are submitted directly and that the process is well-formed. In the case where there's a missing form or a badly-filled in one, this process will take significantly longer. Each time a mistake is discovered, the consulate will inform you and you will often have to appear in-person to fill in the gaps or clarify any issues.
Once in Portugal, the first thing you will need to do is apply to SEF.  The time it takes to obtain the residence permit depends greatly on where you chose to live. In Lisbon or Porto for example, it may take an average of 120 days to get an appointment with SEF. This is due to the high demand there. However, if you chose to live in the countryside, or in a less populous city, then you might be able to get an appointment with SEF within 15 days.
D7 Visa Portugal 2022: The Cost of the Portuguese D7 Visa
The actual government fees for the D7 visa are very small. They are usually between €50 to €300 per applicant. The primary costs will be the relocation, rent or purchase of property, professional fees, and so on.
The Minimum Stay Requirements for the D7 Visa Portugal
Under the D7 residence permit, you are expected to spend at least 16 months in the country during the first 2-year period. You are also expected to be in the country for 28 months in each 3-year subsequent period. If you are absent for 6 consecutive months your residence permit might be invalidated.
The permanent residence that the D7 provides, requires you to stay a minimum of 30 months during each 5-year period. If you are absent for 25 consecutive months, your residence permit might be invalidated.
Keep in mind that the absence periods might be exceeded under some circumstances such as professional duties and force majeure reasons.